LESSONS IN BELONGING
Learning from the head, heart and hand — flourishing emotional literacy at the Kairos School of Inquiry
Founder Marc Loon says the school balances the head, heart and hand aspects of learning.
Across the road from Zoo Lake, you will find the Kairos School of Inquiry. This small school was founded by Marc Loon, a progressive Johannesburg teacher.
Loon originally trained as an engineer but found himself increasingly drawn to education. He studied Steiner education in England and later completed a teaching degree at Wits University. The Kairos School is unique in South Africa and sees itself as a place where each child is seen and heard. In a sense, the school can be an example of nurturing an alternative primary school system in South Africa.
Belonging is an important aspect of the school, and it sets out to build a community that includes families. The theoretical framework speaks of "an educational birthing clinic for bringing to life a sense of purpose for any kind of child".
"Belonging" was evident in the morning check, which happens every day. Here each child and teacher shares what's alive for him or her at the time or in life in general. This is a core part of keeping the school a happy place to be. Here unhappy feelings can be expressed and met with empathy – and dealt with.
The first lesson of the day is the main lesson, and it's in these lessons that concepts are fully explored and developed. The teacher guides the students and builds concepts together with them. The teacher encourages the child to think more deeply and takes them to a level that they may not have reached on their own.
We feel confident that listening to an honest sharing of what is truthfully alive in each person at the time is a community-building feature of our school, however uncomfortable it is to express or to listen to.
The theoretical framework says the school sets out to be "a joyful, nurturing, empowering eight-year experience of schooling that builds children into empathic, creative and resilient young participants in society". Loon points out that they set out to achieve primary school academic mastery and mainstream high school readiness.
"We align our teaching with a child's innate desire for deep, meaningful learning, especially when it is part of a journey of self-discovery. We take joy in bearing witness to a child's discovery of their emerging sense of mission in life, arranging opportunities for their playful exploration of and disciplined practice in their passions," he says.
Loon is deeply influenced by the methods and ideals of Marshall Rosenberg, who founded the Center for Nonviolent Communication. These methods foster a culture of transparent communication. They are an open invitation to challenge a person who is, in their opinion, being prejudiced in their words or actions.
"We feel confident that listening to an honest sharing of what is truthfully alive in each person at the time is a community-building feature of our school, however uncomfortable it is to express or to listen to. This can be very uncomfortable for some, especially when prejudices such as racism and sexism can be so painful."
The teachers see themselves as growing with their pupils as they grow together in self-awareness and emotional literacy.
Everyone at the school is invited to converse with one another, even if it feels risky and requires courage and vulnerability. They believe that having difficult conversations brings them towards one another and makes Kairos a stronger and more loving community. The teachers kept saying "we're all learners at Kairos".
Teachers believe every child has the power to be kind, competent, creative and resilient. They set out to create an atmosphere of thoughtful attentiveness and sincere inquiry, and to build trust. This can clearly be seen in the way in which teachers work with children, and in the attention they give to make sure that they understand the children.
No rules, but agreements
Teachers practise what they preach with integrity, and this was evident in the staff meeting at the end of the day. Here they grappled with issues parents had with their children and shared how best to deal with certain classroom situations. The children don't wear a school uniform and there seem to be very few dress requirements. There are no school rules. Instead, at the start of each year teachers and pupils make agreements with one another and their teachers. This year parents also signed agreements.
If an agreement is broken, there is a conversation about the thoughts and feelings that led to the agreement being broken, and pupils can acquire greater self-awareness, emotional literacy and understanding of one another. These conversations form a backbone of authenticity within the school ethos.
The teachers see themselves as growing with their pupils as they grow together in self-awareness and emotional literacy.
Nonviolent communication (NVC) practitioners aspire to listen with their whole being, speaking from their deepest authenticity. Teachers working from the NVC perspective teach beyond reward and punishment, connecting heart to heart with each pupil and helping all children connect in this way with one another.
Read more in Daily Maverick: Children become the tutors at Joburg school inspired by special Reggio teaching techniques
The work of Rudolf Steiner and the Waldorf schooling system that developed from his thinking is a strong influence on the school's curriculum. According to their theoretical framework: "Because our children feel seen, in their fullness and wholeness, they feel encouraged to inquire into their own multifaceted selves. Self-discovery engenders curiosity in others, and this lays the field for curiosity in our own individual inner worlds and those of others."
The school uses inquiry and project-based teaching methods to ambitiously stretch children beyond the textbook to deeper learning and genuine understanding. While students learn the same skills in each school subject that conventional schools do, there is a difference, says Loon: "The Kairos system enables them to acquire these skills without losing their love of learning."
The school encourages oral storytelling and learning playground games as an introductory route towards more rigidly defined competitive sports; they incorporate handcraft and wide-ranging artistic expression as an integral part of academic development.
In summary, Loon believes that the Kairos School of Inquiry balances the head (cognitive), heart (affective) and hand (cognitive) aspects of the child's learning needs through a learning journey that has three sets of parallel values: Aspiration for all-rounded mastery by practising diligence and initiative, and by loving the experience of learning. Modelling personal integrity through practising inquiry and honesty, and honouring diversity. Teaching social and emotional intelligence by modelling empathy, self-awareness and a passion for collaboration. DM
Mark Potterton works at the Dominican Convent School and is director of the Three2Six Refugee Education Project.
This story first appeared in our weekly Daily Maverick 168 newspaper, which is available countrywide for R29.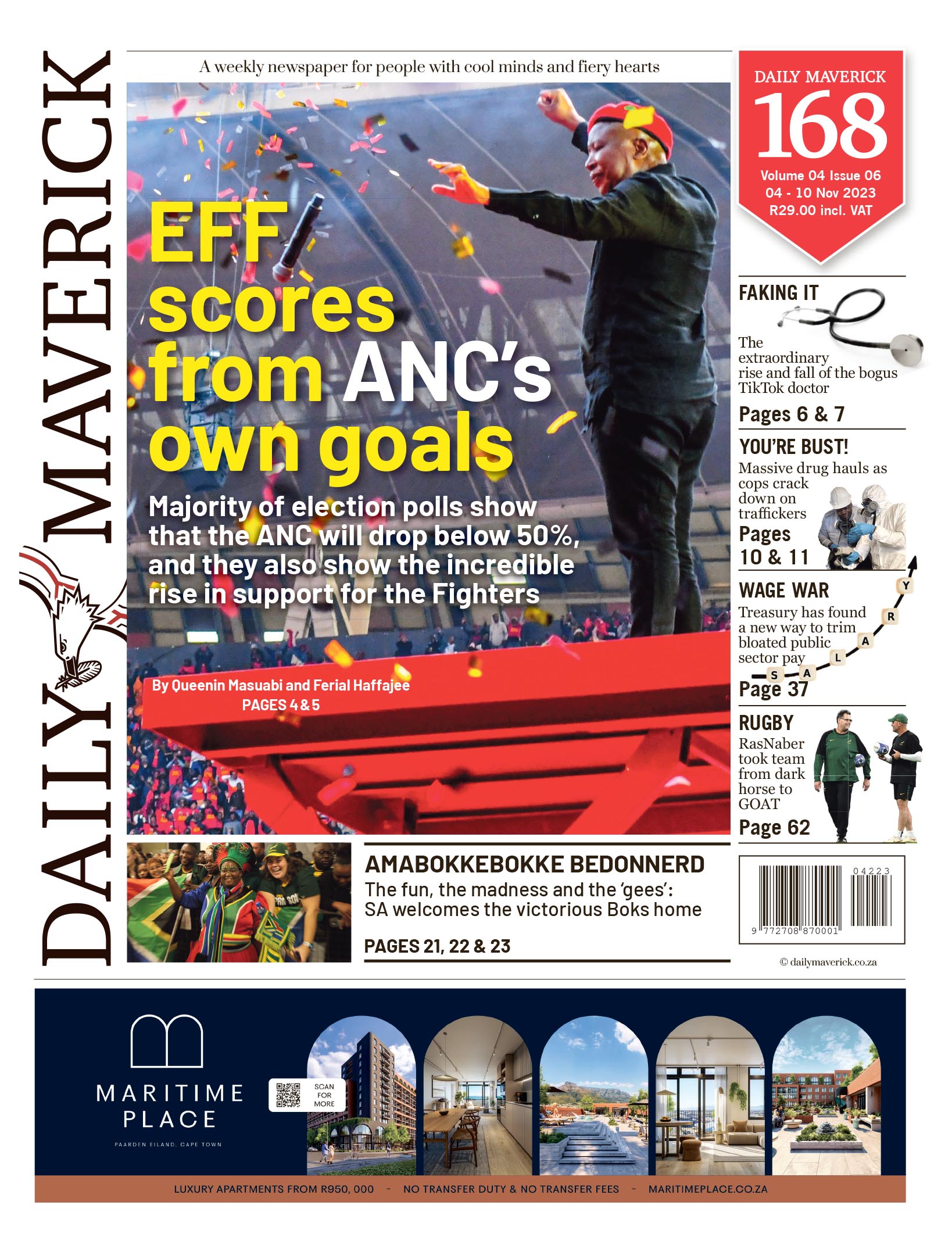 ---