GANGSTER SCOURGE
Durban drug wars – bodies keep piling up, while crime lab delays mean bloodshed continues
While the death toll in drug-infested Wentworth rises, gangsters are operating with impunity because of delays in police forensic testing.
Last week, 35-year-old Sifiso Kunene was shot dead in the doorway of his home while holding his eight-month-old daughter. Kunene, an off-duty security guard, had done what few Wentworth residents had the courage to do. He rebuked gangsters in the poor south Durban neighbourhood, urging them to stop shooting in case their bullets hit a child.
Community activists in Wentworth and Sydenham say gang shootings linked to drug turf wars are a weekly occurrence.
And a veteran beat policeman who has worked the streets of Wentworth for more than a decade says the man responsible for Kunene's murder was arrested twice in 2022 for illegal possession of firearms, but the cases were withdrawn because of delays relating to forensic testing.
A neighbour said Kunene's widow fled their home with their nine-year-old son and baby daughter after the shooting.
"She is terrified. Her husband was just trying to protect his family. These flats have been shot up so many times."
At about 10am on 15 May, rival gang members were shooting at one another and Kunene shouted through the window for them to stop. His angry murderer, reportedly a member of the Hollywoods Gang, pushed open Kunene's front door and shot the security guard in his chest.
The 20 or 30 drug matters before me alone will not result in a trial. Every one of the cases will be withdrawn because of the delays with lab tests.
The policeman, who can't be named because he is not mandated to speak to the media, said: "This is incredibly frustrating. We arrested the shooter twice last year, but because of delays in police forensics, he was released. And then he shoots an innocent man. No wonder the community doesn't have faith in the police."
This week, the suspect handed himself over to police, was arrested and taken into custody.
A prosecutor and a magistrate in Durban with insight into drug cases confirmed to Daily Maverick that repeated delays with forensic testing meant cases against suspected gangsters and drug dealers were routinely dropped.
"What the policeman is telling you is true," the prosecutor said.
The magistrate said: "This is definitely happening and it is happening a lot. You can't get specimens back from the labs and there is no will to fix this. Ask yourself who benefits from this: gangsters and the people they corrupt.
"The 20 or 30 drug matters before me alone will not result in a trial. Every one of the cases will be withdrawn because of the delays with lab tests. After six months of delays, the case is withdrawn because the delays infringe the rights of the accused.
"How can you keep somebody in custody when the lab results take years… if they come back at all? This is frustrating the course of justice. Criminals know they will get away with it and good policemen feel hopeless."
KwaZulu-Natal SAPS spokesperson Colonel Robert Netshiunda said he was not aware of claims by police about delays at forensic laboratories. But the director of public prosecutions in KZN, advocate Elaine Zungu, said: "The lack of a forensic laboratory in KZN has had an impact on the enrolment of cases.
"This is because without a forensic analysis report, the NPA cannot enrol a matter because the exhibit found cannot be said to be indeed a drug."
The policeman who spoke to Daily Maverick said many officers dealing with drugs and gangs bemoaned the delays in forensics, be they the testing of weapons for ballistics or evidence seized during drug busts. Laboratory tests took up to two years, he said.
"Ask yourself: when last was a big drug dealer successfully prosecuted in Durban?"
He cited the case of drug lord "Teddy Mafia" who constantly evaded prosecution in spite of being caught with drugs and unlicensed guns. He was referring to notorious Chatsworth drug lord Yaganathan Pillay, who was shot dead at home in January 2021.
Read more in Daily Maverick: Triple killing: Two men set alight and decapitated after suspected drug kingpin shot dead in Durban
The men suspected of killing him were beheaded in the street shortly afterwards, the killings indicative of the extreme violence of the drug trade in Durban.
In April, police shot dead five men suspected of murder during a raid on an upmarket block of flats. They were later accused in court papers of "assassinating" the men.
Police said the men were wanted in connection with the fatal shooting of drug lord Brandon "Puff" Kalicharan, his wife and his daughter in March.
They said drugs, cash and illegal firearms were found at the hideout of the five men they killed. Gregory Loftus, father of tow truck and taxi operator Bevan Loftus, one of the men killed in the raid, is demanding answers from the police and has alleged in court papers that key drug cops in Durban are corrupt. The case will be in court again on 30 May.
For Tracey-leigh Williams, the founder of non-profit organisation Wentworth Angels, tackling gang and drug violence in effect means dealing with police corruption.
This week, Durban police arrested two cops for possession and dealing in drugs, and seized cocaine worth R6-million.
"Police are on the payroll of gangs," Williams said. "The community knows who does what and they would speak out but they fear for their lives."
She said shootings were routine.
Loftus, regarded by many as high up in the Hollywoods Gang, had been accused of killings, "but since his passing, there have still been a number of killings".
Williams said although the drug trade and violence were out of control, it had become normal in Wentworth. Stray bullets often killed or maimed residents.
Residents lived in fear of the next shooting. "Recently an old man was shot. He had to have his leg amputated. A few years ago a 12-year-old child was in her lounge at home watching TV when a bullet hit her. She lost an eye. Two weeks ago a 16-year-old was shot… He died on the day that the man was shot with the baby."
Patricia Captuiex lost her husband Brian to drug-related violence in 2021, although he had nothing to do with gangs or drugs.
'Collateral damage'
Captuiex worked for the refineries in Wentworth. His son Brynton occasionally worked as a driver for Loftus. Patricia said family friends told her Brian was "collateral damage". Members of the Cartel Gang were after a youngster and fired seven shots in the direction of the Captuiex house and Brian was shot dead.
Williams said three members of the Hollywoods Gang had been shot and injured since Loftus was shot dead.
The policeman who spoke to Daily Maverick said this meant rivals of the Hollywoods Gang were asserting themselves since the death of Loftus. "There is obviously a shake-up in the market. It's hard to know exactly what is happening right now."
Drug-related crime was out of control and affected everyone, said Kody Chetty, the vice-chairman of the community policing forum in nearby Asherville/Sydenham.
"Our community is riddled with various crimes and most of it is due to the infestation of drugs… Even petty crimes like stealing off clotheslines are directly linked to drugs," Chetty said. DM
This story first appeared in our weekly Daily Maverick 168 newspaper, which is available countrywide for R29.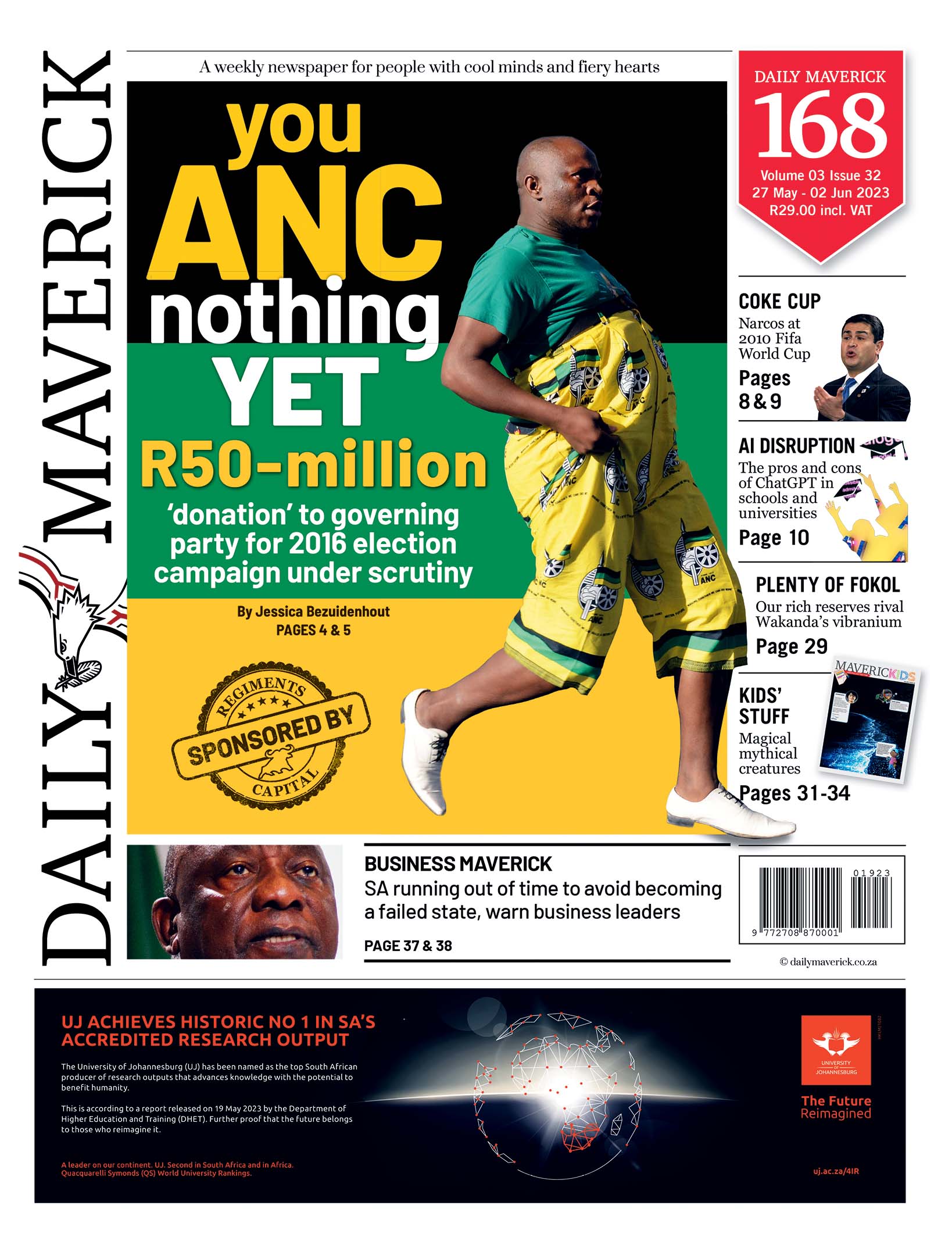 ---