Business Maverick
Wheat Jumps on Dam Blast as Fighting Escalates in Ukraine
Wheat surged for a fifth straight day after fighting between Russia and Ukraine escalated, with the destruction of a dam and damage to an ammonia pipeline that Moscow views as key to negotiations for extending the Black Sea grain deal.
Ukraine said Russia blew up the dam in the country's south, unleashing a torrent of water that threatens residents and complicates the battlefield separating forces along the Dnipro river. The dam is some way from the three Ukrainian ports covered under the grain deal, but flooding poses a severe risk to people, transport and logistics. Russia denied any responsibility.

"The short-term impact is the damage of grain silos and other equipment situated in the low banks of the river," said Sergey Feofilov, head of UkrAgroConsult. "Exactly which silos, whether grains are in the silos, and how much of the grain might be rotting is unclear immediately now. The long-term impact will be much more dramatic."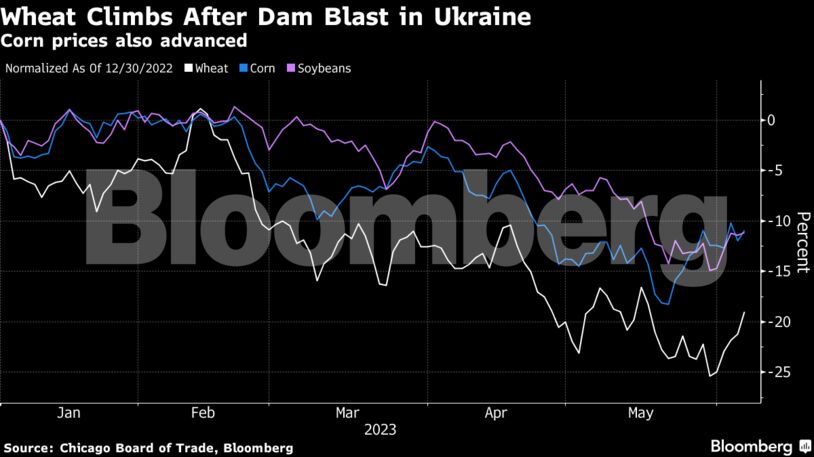 Wheat futures were 0.3% higher as of 9:38 am in Chicago, after earlier surging as much as 3.9%. Corn rose as much as 2%.
"These lands were not completely suitable for farming, but the dam was feeding into irrigation canals for the majority of the Kherson, Zaporizhzhya regions, and partially Mykolayiv region," said Evghenia Sleptsova, a senior economist at Oxford Economics. The destruction will also affect drinking water, land fertility and cause the closure of factories.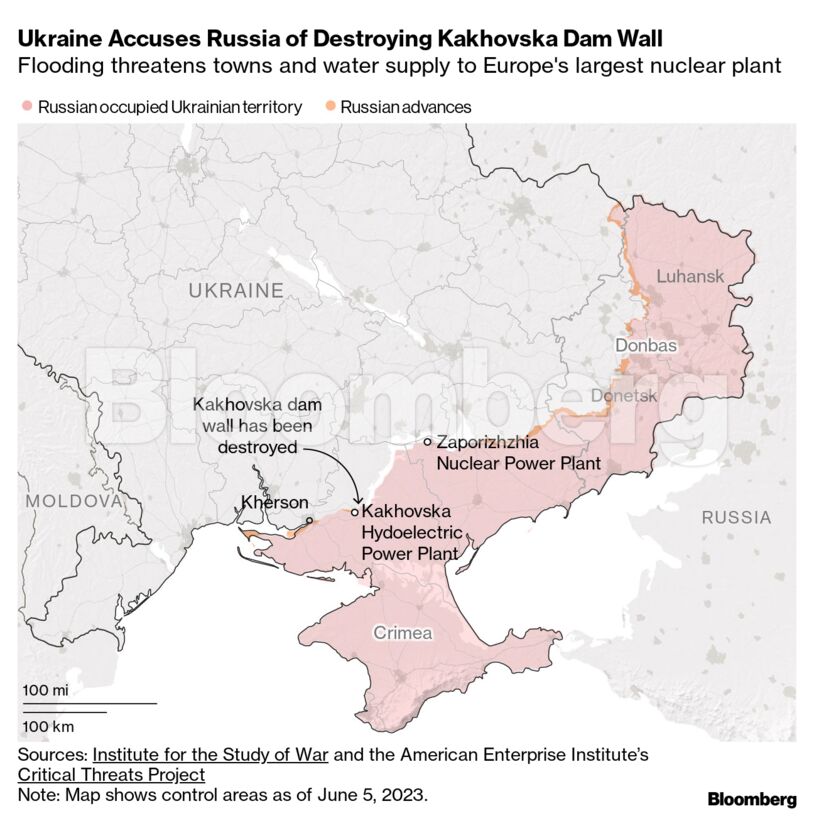 Ukraine also reported that an ammonia pipeline was damaged by Russian shelling in the Kharkiv region, close to the border between the two countries. Russia regards the pipeline, which was shut during the war, as key to talks on keeping Ukraine shipments flowing through the Black Sea corridor.
---