WHAT WE'RE WATCHING
Netflix drama Fair Play's fair to middling play
Power dynamics destroy an otherwise love-struck couple in a film whose plot just skirts pure cliché by serving up a thrilling ending.
Netflix's new drama Fair Play has landed on the number nine spot of the top 10 films this week. The thriller follows a love-struck New York couple whose relationship falls apart after a change in power dynamics.
Phoebe Dynevor, of Bridgerton fame, and Alden Ehrenreich play Emily and Luke, a couple navigating a secret affair and successful high-end careers as analysts at the same financial firm. After Dynevor's character is given a promotion, the plot seems doomed to cliché, but the film's dramatic ending saves it, thanks to writer-director Chloe Domont.
The story begins with some heavy foreshadowing as Emily and Luke slip into a bathroom to have sex at Luke's brother's wedding. Emily's period interrupts the make-out session, leaving Luke's lips and Emily's dress bloodsmeared. Luke, the old charmer, is not too put out. They get engaged. Hurrah for men who can handle women's menses; hurrah for empowered women. But wait…
Sex and, yawn, power
During work hours their romance is hidden because office policy at Manhattan's cutthroat One Crest Capital dictates that staff are not allowed to have romantic or sexual affairs.
Constant little lies have kept the two-year relationship a secret, but the bough begins to break when Luke is crestfallen after he is passed over for a promotion. Who gets the coveted portfolio manager position? Emily. Cue some quivering jaw-clenching. Quickly Luke moves from being a lover to becoming an enemy. 
Drenched in guilt and desperate to rebuild Luke's dismantled ego, Emily tries to help him climb the corporate ladder, only to find out the company's CEO thinks Luke is a weakling whom he plans to axe.
Luke is a bastard to Emily, who starts to doubt herself and, at this point, I begin to doubt this film. Another story of a powerful woman broken down by an abusive man who can't stand to be outdone by, gasp, a female. Not only is her once-supportive and loving fiancée making constant barbed comments but her colleagues at the office are also convinced she slept her way to the top and doesn't deserve the promotion. What will browbeaten Emily do?
At this point, I'm ready to pack it in. We get only glimpses of the characters outside of their set roles as office workers jockeying for power and desperate lovers, er, jockeying for power. The CEO comments on Emily's determination and hard work when he mentions that she's managed to move out of Long Island, a "not-so-easy hole to crawl out of". "You're not just navigating the box," the CEO quips, "you're running circles around it." 
The day, and this film, are saved by a brutal ending hinted at in the opening scenes. This is no Keyser Söze-style plot twist. It could go a few ways and, indeed, it does. Things unravel terribly and violently – as these stories tend to do. But, in the end, and despite myself, I enjoyed the cathartic comeuppance and felt the ride was worth it as Domont's attempt to empower women was eh, but her determination to expose patriarchy's weakness in a rollicking ending. DM
This story first appeared in our weekly Daily Maverick 168 newspaper, which is available countrywide for R29.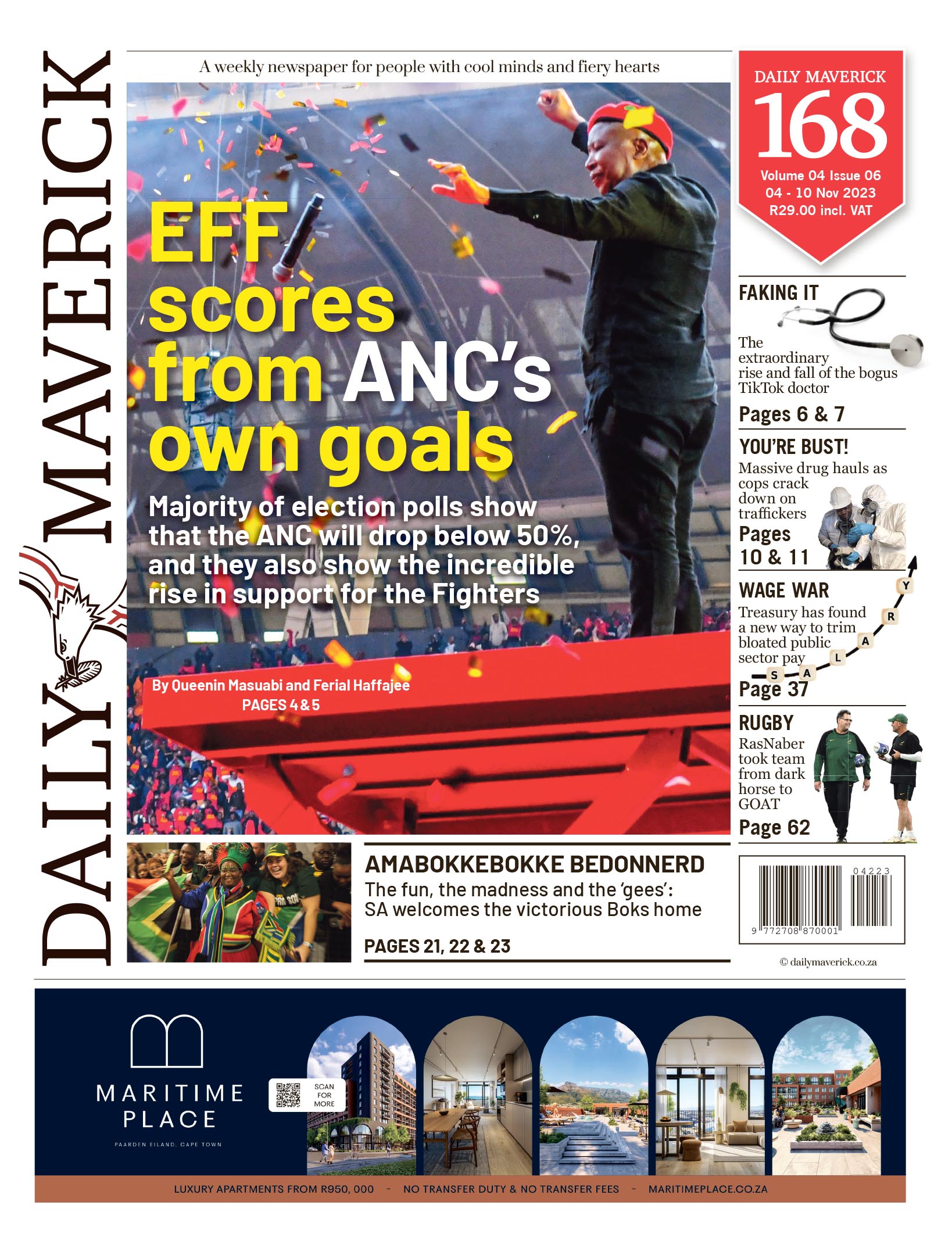 ---