Business Maverick
Belt and Road Live Updates: Putin Arrives in China, Xi Welcomes World Leaders
President Xi Jinping said the Belt and Road Initiative has a "golden decade" ahead, welcoming Russian President Vladimir Putin and other delegates at a forum aimed at reinvigorating what Xi has called a "project of the century."
Putin, subject of an arrest warrant by the International Criminal Court for alleged war crimes in Ukraine, made a rare trip abroad to attend the forum in Beijing. He's set to meet Xi on Wednesday, Russia's Interfax said. The two are likely to focus on their growing relationship, which Washington and Brussels view with caution amid the war in Ukraine.A CEO conference on Tuesday heard from speakers including Hong Kong Chief Executive John Lee and Chinese Vice Premier He Lifeng, Xi's point man for shoring up the nation's embattled property industry and the financial sector.

Read more on the Belt and Road Forum:
CHINA INSIGHT: Road to Somewhere — A Decade of Xi's BRI
China Shrinks Its Overseas Coal Investments But Problems Remain
(All timestamps are Beijing time)
Xi Tells Delegates BRI Has 'Golden Decade' Ahead (9:47 p.m.)
President Xi Jinping said the BRI is "in its prime after a vigorous decade and is heading toward the next golden decade," speaking at a welcome banquet Tuesday evening.
"High-quality" Belt and Road cooperation will create a brighter future for humanity while the world faces increasing economic downward pressure and other challenges, Xi said.
Cooperation between China and BRI partners in the past 10 years has added momentum to world economic growth, Xi said.
More Than 300 Delegates to Sign Agreements (5:15 p.m.)
The CEO conference ended with more than 300 delegates expected to ink agreements in fields including artificial intelligence, clean energy, biopharma, financial services, modern agriculture, transportation and railways, officials said. No dollar figure was given for the deals.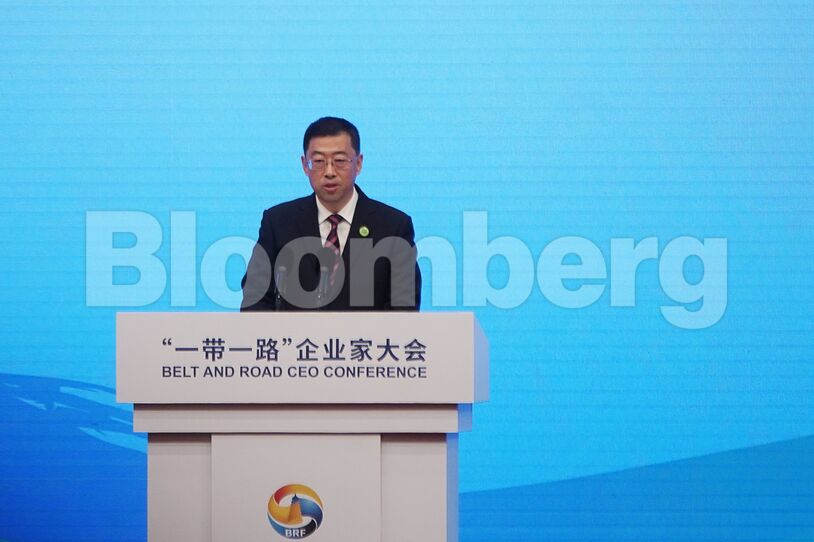 Bank of China Chairman Ge Haijiao said his institution has offered more than $290 billion of credit support to Belt and Road projects, and will sign eight deals on Tuesday. Other companies whose executives spoke at the forum included China Merchants Group Ltd., Standard Chartered Plc and Harilela Hotels Group.
Hungary's Orban is Only EU Head of State to Attend Forum (4 p.m.)
Hungarian Prime Minister Viktor Orban is the only European Union head of state to attend the Belt and Road forum. The country is one of China's remaining EU supporters after Italy informed Beijing of its plan to exit the initiative.
Orban said the Hungarian model focuses on connectivity instead of decoupling. "Our aim is to strengthen Hungarian-Chinese relations. This is good for Hungary and good for the European economy," he said on X after a meeting with Xi.
China Emphasizes Sustainable Debt in Cooperation (3:30 p.m)
Vice Premier He said China will improve its cooperation mechanism with Belt and Road countries based on the principle of sustainable debt. Beijing is ready to work with all countries, He said at the CEO event, adding that global trade is lacking momentum. China encourages cooperation in the areas of AI, big data, e-commerce and new energy, he said.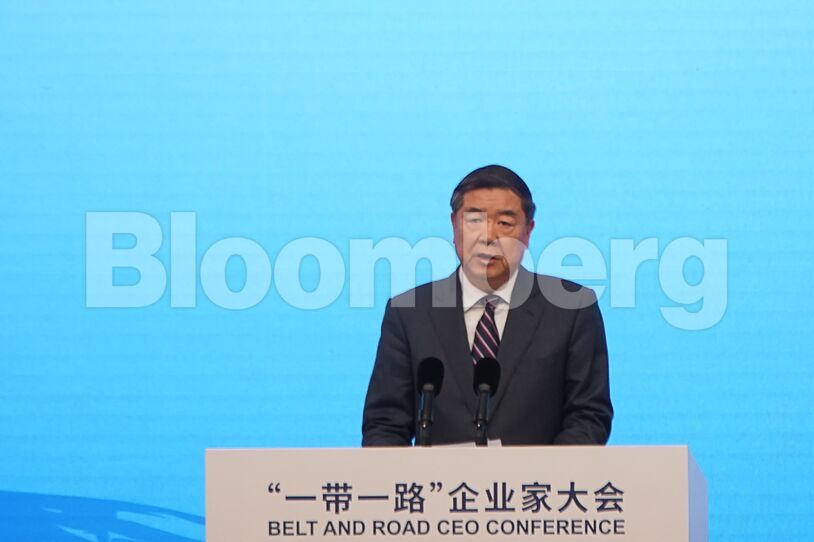 Zhang Yuzhuo, chairman of the government body that manages state-owned enterprises, said China will establish new models of cooperation and build a pipeline of "small and beautiful" projects.
China Seeks More Farm Imports From Chile (2:30 p.m.)
Xi said China welcomes more farm product imports from Chile and encourages Chinese companies to participate in the construction of major projects in the South American nation, Xinhua reports.
In a meeting with Chilean President Gabriel Boric Tuesday, Xi also called for the deepening of ties on trade and infrastructure, while exploring cooperation in new areas such as clean energy, digital economy and technology.
Both nations signed agreements to cooperate on Belt and Road, digital economy, customs inspection and quarantine, technology and agriculture. Boric said Chile supports China's interest to join the Comprehensive and Progressive Agreement for Trans-Pacific Partnership and the Digital Economy Partnership Agreement, according to the Xinhua report.
Chinese Vice Premier to Address Top Business Executives (1:50 p.m.)
Chinese Vice Premier He is scheduled to deliver a major speech at the CEO event. In recent months, He, 68, has met with high-level foreign officials including US Commerce Secretary Gina Raimondo and International Monetary Fund Managing Director Kristalina Georgieva.
He also met last month with Europe's top trade chief just as the EU announced a probe into China's electric vehicle subsidies. He expressed "concern and dissatisfaction" over the investigation but avoided aggressive rhetoric in favor of agreeing to working groups on financial services and trade curbs.
Energy Projects in Focus at CEO Event (12:45 p.m.)
Among the companies at this afternoon's CEO roundtable are ACWA Power Co., the Saudi Arabian electricity giant with projects across a dozen countries; China Energy Engineering Group, a major builder of power plants; and TBEA Co., which specializes in solar panel and electric transmission equipment.
Energy projects have been a mainstay of the Belt and Road Initiative since its inception, and this year looks to be more of the same. Investors will be watching for the signing of any deals.
Xi Calls Kazakh President an 'Old Friend' (9:50 a.m.)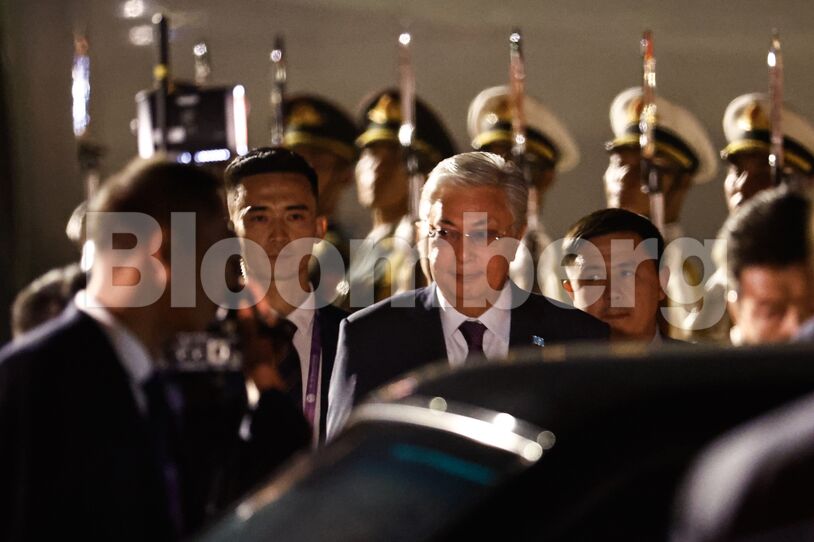 Xi met Kazakh President Kassym-Jomart Tokayev on Tuesday, China Central Television reports. Calling Tokayev an "old friend," Xi said he wants to advance China's strategic partnership with the Central Asian country, according to the report.
Healthy ties between the nations is beneficial to maintaining peace in the region, Xi added.
China Adjusting to Debt Worries, Scholar Says (8:38 a.m.)
Beijing has realized that "through the Belt and Road it's found itself suddenly carrying an awful lot of debt with a lot of countries that frankly are going to struggle to ever really pay it back in any way," Raffaello Pantucci, a senior fellow at the S. Rajaratnam School of International Studies in Singapore, told Bloomberg TV.
Watch: China Showcasing It's a Big Power on the Stage: Pantucci (Video)
That's led it to champion more "small and beautiful" projects that don't cost as much but still benefit people's livelihoods, he said.
Overseas Visitors Arrive in Beijing (8:30 a.m.)
Guests are descending on the Chinese capital for the forum, which comes as China celebrates the 10th anniversary of the flagship initiative. While the project has drawn $1 trillion in its first decade, momentum has tapered in recent years amid concern over debt sustainability.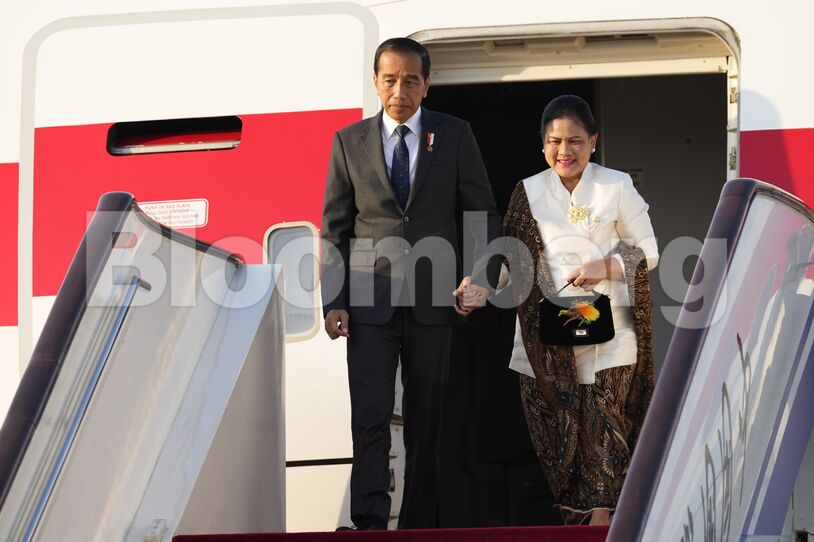 Among those to arrive are Indonesian President Joko Widodo, Hungarian Prime Minister Viktor Orban and Chilean President Boric. Former British Prime Minister Tony Blair is in Beijing and met with Chinese Foreign Minister Wang Yi. Wang said the Communist Party is prepared to boost its relationship with the Labour Party.
---