Business Maverick
First Republic Sinks 50% Triggering Multiple Trading Halts
First Republic Bank shares were halted repeatedly after dropping as much as 50% following a report from CNBC that the most likely outcome of rescue talks is for the Federal Deposit Insurance Corp. to take the lender into receivership.
Shares sank to a fresh all-time low of $3.09 as of 11:44 a.m. in New York, after rising as much as 6.6% earlier on reports of meetings to devise a plan for the bank.

Read: First Republic's $21 Billion Rout Puts S&P Status in Question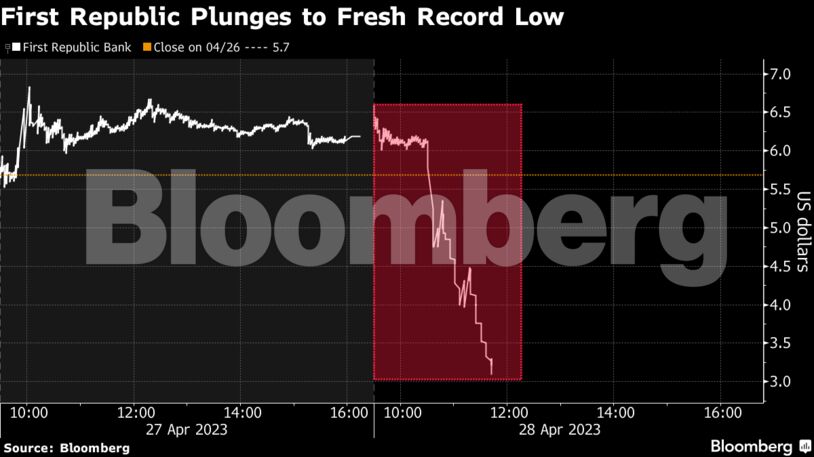 First Republic's plunge has wiped out more than $21 billion in market value this year, making it the smallest S&P 500 Index member by value.
---