Business Maverick
Manhattan DA Fires Back at House Republicans on Trump Indictment
Manhattan District Attorney Alvin Bragg fired back at House Republicans demanding his testimony over the indictment of Donald Trump, as the battle of wills between them escalates.
Bragg's grand jury voted Thursday to bring charges against Trump in the DA's probe of hush money paid to a porn star during the 2016 election campaign, the first time a former president has been indicted.

In a letter on Friday to House Judiciary Committee Chairman Jim Jordan, Bragg's general counsel, Leslie Dubeck, said the jurors had found probable cause to charge Trump.

"The charges filed yesterday were brought by citizens of New York, doing their civic duty as members of a grand jury, who found probable cause to accuse Mr. Trump of having committed crimes in New York," Dubeck said in the letter.
Threat of Subpoena
Bragg convened the grand jury in January to investigate whether Trump directed that the payments be made to Stormy Daniels and then covertly reimbursed his lawyer at the time, Michael Cohen, for making them. Those acts could be violations of state law against the falsification of business records and could rise to a felony if done in breaking a federal law such as on campaign finance.
House Republican leaders have threatened to issue a congressional subpoena for Bragg's testimony about his Trump probe. Last week they rejected a rebuttal the DA had made and repeated their demand for his testimony. They said they might seek criminal charges against him if he continued to resist.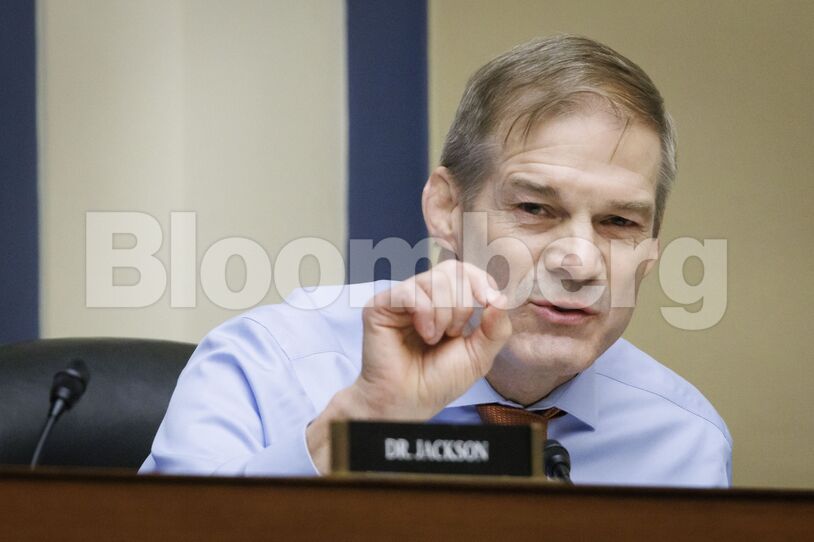 Read More: House GOP Claims Subpoena Power in Manhattan DA Clash Over Trump
Trump has called the indictment a "persecution" and warned of "death & destruction" as a result. He posted an image of himself with a baseball bat near Bragg. On his Truth Social platform Friday he attacked Justice Juan Merchan, the judge assigned to his case.
In Friday's letter to Jordan, which was also addressed to Oversight Chairman James Comer and Administration Chairman Bryan Steil, Dubeck sharply criticized the GOP leaders for their stance.
"As committee chairmen, you could use the stature of your office to denounce these attacks and urge respect for the fairness of our justice system and for the work of the impartial grand jury," she wrote.
Instead, she continued, "you and many of your colleagues have chosen to collaborate with Mr. Trump's efforts to vilify and denigrate the integrity of elected state prosecutors and trial judges and made unfounded allegations that the office's investigation, conducted via an independent grand jury of average citizens serving New York State, is politically motivated."
---